Music on the Farm
2022 Season Calendar
May 26: Pete Sutherland and Oliver Scanlon w/ YTV Youth Commission, folk/roots- website
June 2: Rachel Clemente, Celtic – website
June 9: Noah y Maurizio's Acoustic Nomads, newgrass- website
June 16: Mikahely, music from Madagascar- website
June 23: Low Lily, folk – website
June 30: Mal Maiz, cumbia – website
July 7: Bow Thayer and Krishna Guthrie, folk/rock/blues-bow's site krishna's site
July 14: E.T.E, Quebecois – website
July 21: Ben Krakauer, bluegrass/jazz/acoustic- website
July 28: Dobet Gnahoré, Côte D'Ivoire, Dance – website
August 4: Strangled Darlings, indie-folk – website
August 11: Zili Misik, New World Soul – website
August 18: Myra Flynn, indie-soul – website
August 25: Mister Chris & Friends, kids music website
September 1: Karan Casey, Irish folk
September 8: Mountain Dog, fiddle tunes with attitude
September 15: Puuluup, Estonian Zombie-folk – website
September 22: The Beecharmers, roots Americana- website
September 29:  DJ Dance Party
gates open at 5:30, music 6-8:30
locally sourced food and drink from The Feast and Field Farmers
Reservations are requested but walk-ins are welcome

Suggested entry: $5-$20/pp
No one is turned away for lack of funds
Visit Feastandfield.com for a reservation link and for a link to preorder food.
*unfortunately the venue cannot welcome dogs. Please leave your canine companions at home, or in your car.  There are many beautiful farm roads, where you are welcome to take dogs on leash. 
*no outside drink or food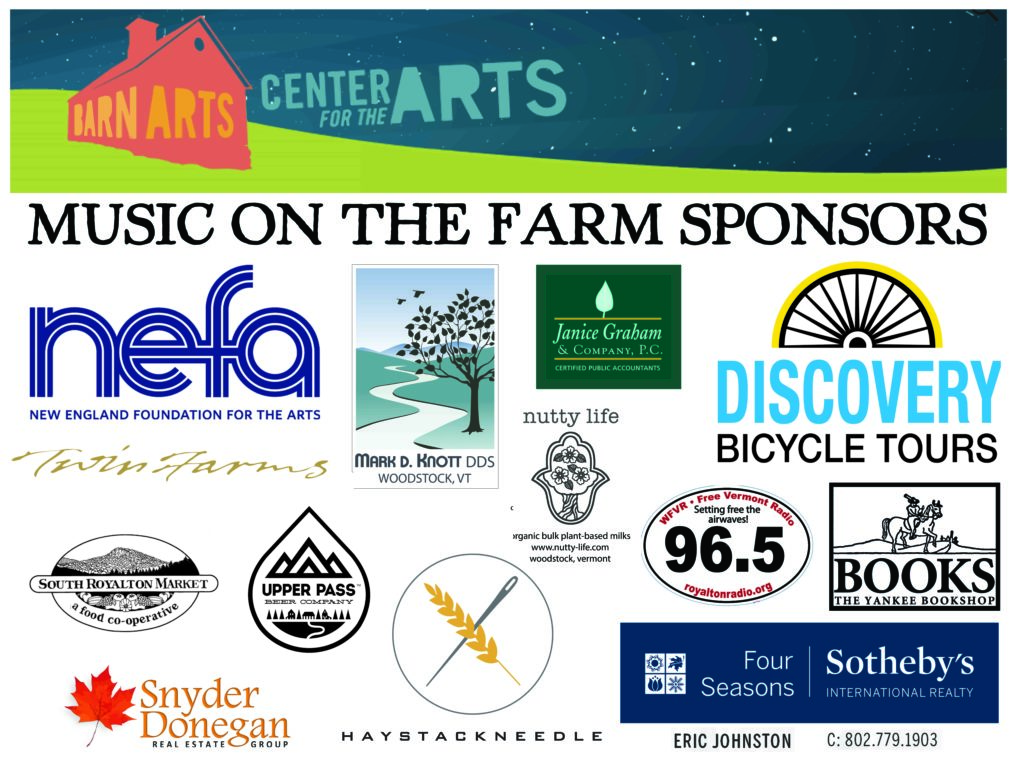 If you are interested in being a sponsor of a future music event, contact clovermont (at) gmail.com
Music is funded in part by the New England States Touring program of the New England Foundation for the Arts, made possible with funding from the National Endowment for the Arts Regional Touring Program and the six New England state arts agencies. NEFA grants will support the programs and community engagements with Acoustic Nomads, Zili Misik, Mister Chris, and Dobet Gnahore.
About Music on the Farm
The music programming at Feast and Field grew out of Fable Farm's early days when artists would play for the pass-of-a-hat under the maple trees at the CSA pick-ups.  Today, a full music series curated by Chloe Powell is produced by BarnArts Center for the Arts at Feast and Field.  BarnArts initially served as a fiscal sponsor during the initial carving out of the music series as a non-profit entity, and now we are pleased to be including Chloe and the Thursday Night Music Series. For more info on sponsorship for this event, please contact Chloe Powell at clovermont@gmail.com.

Feast and Field is located at 1525 Royalton Turnpike, Barnard, VT.
Music on the Farm leader
Chloe Powell, Director of Music Programming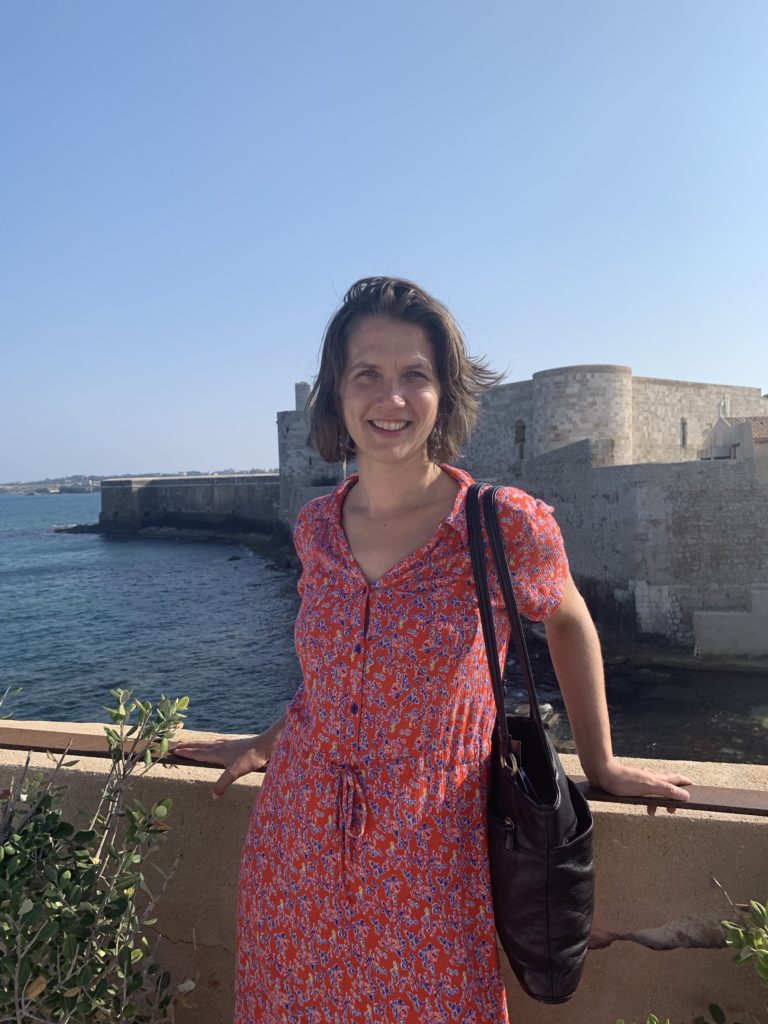 Chloe grew up in Barnard and returned as an adult after time in Boston, Burlington and Italy. She was one of the original founders of BarnArts, but resigned from a general position in order to better focus on her mission of promoting all of Barnard's event and establishing the Art on the Farm music series at the Feast & Field Market. She writes the weekly Barnard column for the Vermont Standard and the Herald of Randolph, and she is the director of Camp Red Clover. She is committed to a life as a musician, teacher and artist.