Saturday March 5th, 2022! 
6-10pm
Featuring
Our 10th Anniversary line-up!

Saxophonist Michael Zsoldos and guitarist Jason Ennis open the evening as a jazz duo  "Duo Jota Sete" – present a program featuring Jason Ennis's original compositions from his upcoming album.  The program will include Ennis and Zsoldos originals, arrangements of jazz standards and works from Brazilian composers Jacob do Bandolim, Guinga, and Ernesto Nazareth, as well as "Oregon" guitarist Ralph Towner.
7:15 pm Sultans of Saul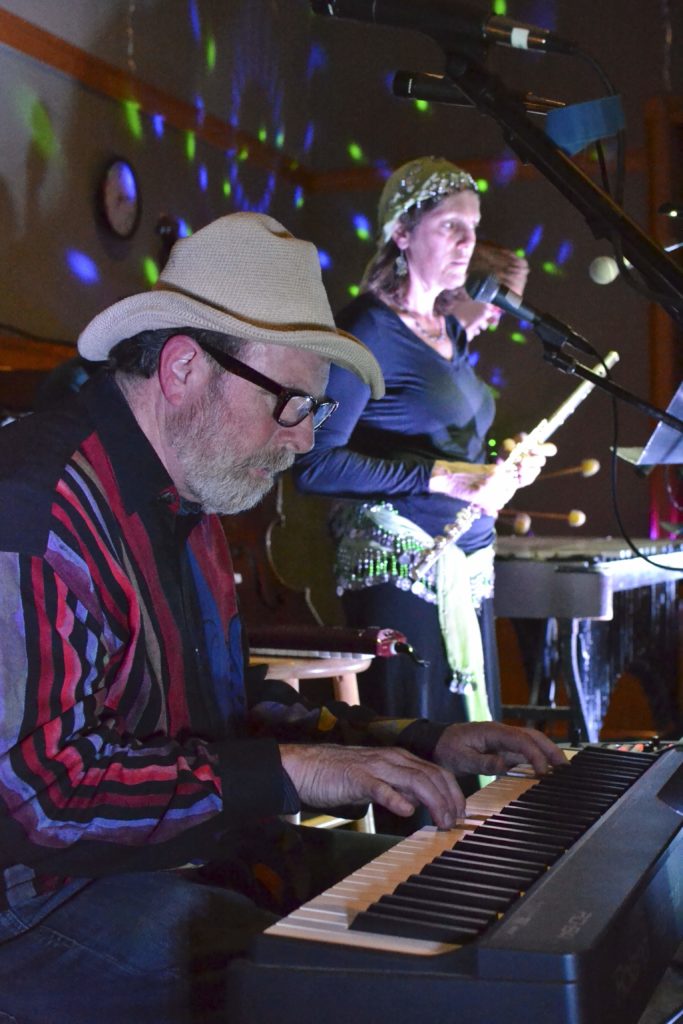 Sultans of Saul is a group of five local musicians primarily playing original compositions by Woodstock resident and pianist Sonny Saul.  Joining Sonny will be Mark van Gulden on Vibes, Kathleen Dolan on flute, Glendon Ingalls on bass and Pete Michelini on drums.  
Nation Beat's live shows have taken on an almost mythological aura for their ability to lift the souls, and the feet, of their growing cross-cultural audience. Band leader, drummer/percussionist Scott Kettner has long been at the forefront of merging different musical elements together, from the earliest days of Nation Beat's Brazil meets North American music.
"Nation Beat singularly conjures up this elemental musical mojo, drawing on the wellsprings of rhythm that lit up jazz and got maracatu thundering. Nation Beat takes off with be-bop-via-Brazil drumming; propelled by percussive bursts of New Orleans-flavored brass. But forget the musical history; this is music to make you dance."  
Martin Lipp, 2018
$20 adults
$10 students
6 and under free
Face Masks & Proof of Vaccinations are required for entry (except for those age kids not yet eligible)
Tickets available at the door or pre-purchase on-line
FREE TACO BAR with all the fixings!
MASK MAKING TABLE!  PHOTO BOOTH!
Come for the Music, Stay for the Fun
Costumes welcome, fun required!
Some of our favorite photos from the first 9 years! 
Come for the music, stay for the fun!
Costumes Welcome – Masks Encouraged – Fun Required!