OUR STAFF
Executive Director
Linda Treash
Linda is a multimedia artist who moved to Barnard in 2001 from New Orleans, where she earned her MFA in Drama and Communication and studied and worked as a writer, art photographer and aerial trapeze artist. She joined the board of BarnArts in 2012 and led the development of the Teen Touring Company, which she directed for three season. She created the Masquerade Jazz and Funk Winter Music Carnival, now a cornerstone of BarnArts programming. Linda began leading BarnArts in fall 2014 and became Executive Director in January 2016. While expanding her performing arts experience (Glory in BarnArts' Almost Maine, Cora in Death & Taxes, Gimmitch/Dimick/Ensemble in It Can't Happen Here 2020 touring production), Linda also continues her fine art career (photography, painting) and embraces all forms of community art, which now includes theater!  She directs regularly for BarnArts including The Addams Family (Fall 2022), A Streetcar Named Desire (April 2022), A Midsummer Night's Dream (June 2021), Waiting for Godot (June 2019).  She is currently directing/acting with the ensemble of performers staging The Good Doctor in March 2023. Linda is inspired and nurtured by the blending of community and creative expression she finds at BarnArts and strives to support an interactive conversation sparked by both creating and viewing for citizens of all levels of experience.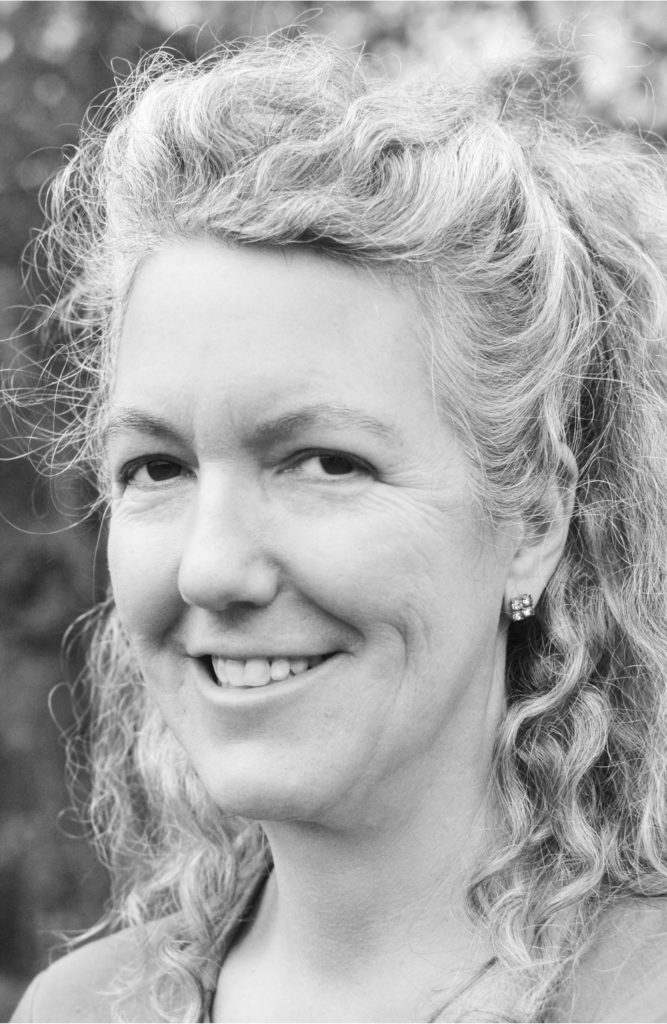 Director of Music Programming and Development
Chloe Powell
Chloe grew up in Barnard and returned as an adult after time in Boston, Burlington and Italy. She was one of the original founders of BarnArts, but resigned from a general position in order to better focus on her mission of promoting all of Barnard's event and establishing the Art on the Farm music series at the Feast & Field Market. She writes the weekly Barnard column for the Vermont Standard and the Herald of Randolph, and she is the director of Camp Red Clover. She is committed to a life as a musician, teacher and artist.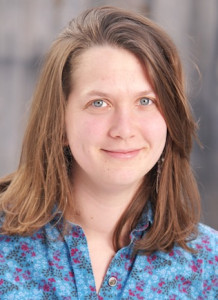 Communications & Admin Manager
Olivia Piepmeier
Olivia is an artist who spent the past decade getting into and burning out of a career as an academic librarian in North Carolina and Massachusetts. She's thrilled to have found a better-suited home in Vermont and better-fitting job with BarnArts! Olivia spent her teenage years acting, directing, writing plays, and helping build sets for her school and community theaters. As a librarian, she wrote and edited various scholarly and less-scholarly works and perfected her research and project management skills. She's pleased to bring it all together to help BarnArts keep "building community through art."
Multimedia and Web
Alex Montaño

Alex joined BarnArts in 2022 as multimedia and web specialist. He is an Emmy award winning former television and web journalist. He is honored to be part of BarnArts and truly enjoys being able to share the fantastic projects with the community.
In the fall, Alex is head boys soccer coach at White River Valley HS in South Royalton.  He's not a great cook but gives it a try.
Board of Directors
Peter Kahn, Board Chair

Peter Kahn joined the Board of BarnArts in 2017 and became Board Chair in 2020. Peter  is a translator by profession. He has translated almost everything imaginable from Spanish to English, with a little Portuguese and French on the side. He can also speak and teach Spanish, upon request. Having worked in education, theater and the culinary arts in the past, as well as having been a long-time runner with major aspirations, it is a great pleasure for him to work with BarnArts promoting the arts for children and adults in Barnard as well as hosting the Race Around the Lake!
Cynthia Bystrak

Cynthia Bystrak has been on the Board of BarnArts since 2020.  She moved to Barnard from LA in 2018 and is a grip in the film industry.
Deborah Rice, Treasurer
Deborah Rice is a retired teacher. A Vermont resident for the last 40 years, including 23 years in Barnard, she has also designed  i costumes for the last 6 Summer Youth Theater shows, and costumes or props for many of the adult shows. She enjoys volunteering, gardening, walking and making art.
Stephen Stuntz, Secretary
Stephen Stuntz has served on the Board of BarnArts since 2020. Stephen is a husband, father, educator and avid bike rider, skier and musician. He comes to BarnArts having worked as a musician in LA and Seattle. He has over two decades of experience working in special education in public schools in Hartford and Woodstock, VT. Stephen received his bachelor's degree from the University of Washington and an M.Ed from the University of Vermont. He currently works as a teacher at Woodstock Union Middle/High School.
Carin Ewing Park, Vice Chair

Carin Ewing Park has served on the Board of BarnArts since 2020.  Carin is a homesteader and small business owner with her husband and two rambunctious and creative kids on their little slice of heaven here in Barnard, along with lots of chickens, ducks, pigs, and their loving dog Leia. She and her family have been so grateful for what BarnArts has brought to the community, and she is happy to be supporting this work by serving on the Board.
Ted Donlon
Ted Donlon has served on the Board of BarnArts since 2020.
Annabel Cellini

Annabel Cellini is a recent addition to the board.  She became exposed to BarnArts when her children joining our Summer Youth Theater in 2020 and has been an avid supporter since.
---
BarnArts Production Staff
Carol Cronce
Carol performs the important role of Music Director for BarnArts Summer Youth Theater. She has been a general music, band, and choral director for over 30 years, currently teaching vocal music K-12 in the Windsor schools. Carol brings a wide range of experience in the theater. She is the musical director for the Trumbull Hall Troupe, and has taught in the Revels Kids! program. Carol has been active with the White River Valley Players and North Country Community Theatre as a singer/dancer/actor, and more recently playing keyboards and synthesizer in the orchestra pits for local productions. Carol lives in WRJ, VT, with her husband, Neal and their furry family.