Sunday May 21 at Silver Lake State Park
Camp Dates: July 17-Aug 6
Performance Weekend: Aug 4-6
Hours: Monday-Friday, 9:30am-3:30pm (possibly ending at 4/4:30 final week)
Camp Location: Barnard Academy
Performance Location: Barnard Town Hall
BarnArts held their 11th annual Masquerade Jazz & Funk Winter Music Carnival on Saturday, March 11th. Zili Misik headlined the evening with opening acts from Michael Zsoldos & Ben Kogan and the Speak Easy Prohibition Band.
Mask making, dancing, and an exhaustive taco bar were also enjoyed by a record crowd!
What's next for BarnArts
 
_________________________________________________
Videos from our 2021 Season!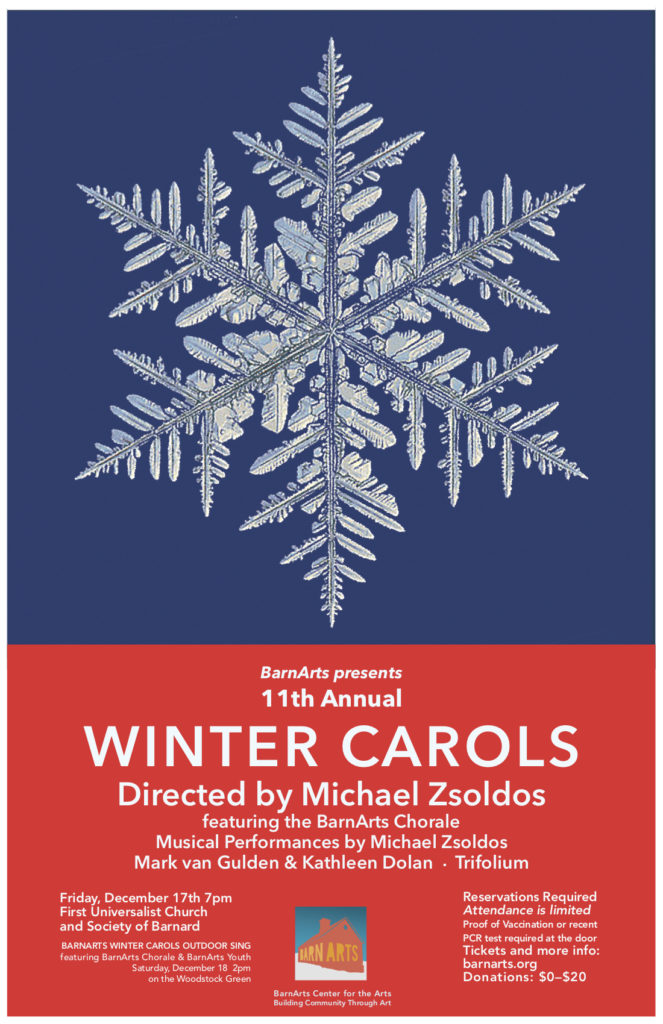 We were delighted to be back at the church this past December!  This event took place on Friday, December 17th, 2021, with our BarnArts Chorale and music performances from our beloved local musicians.  What a treat. 
In 2022 we hope to add make in our community sing-a longs!   BarnArts Chorale rehearsal begins in November!

The live event took place on Feb 13th, but the video can be enjoyed anytime!
Interviews and music with favorite local musicians!
The live event took place on Dec 18th, but the video can be enjoyed anytime!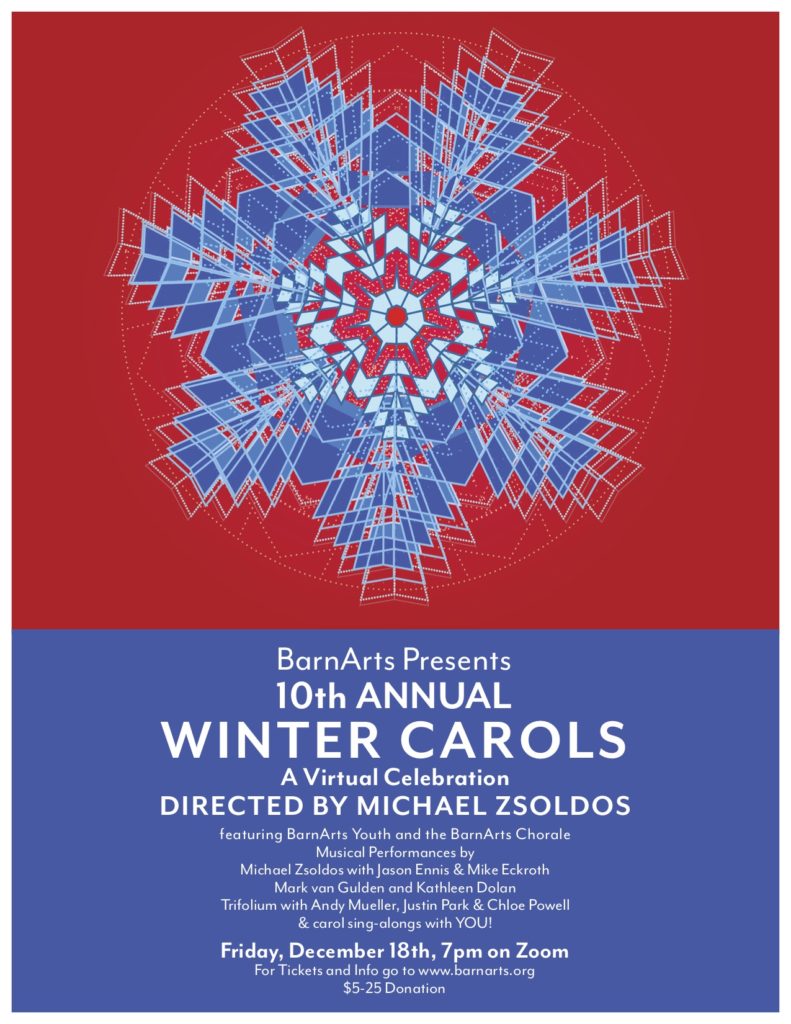 This 38-minute video presentation includes a NEW performance by the BarnArts Chorale, plus new recordings put together by Michael Zsoldos, Trifolium, Mark van Gulden & Kathleen Dolan, three sing alongs led by BarnArts Youth, PLUS an 8-minute celebration of 10 years of WINTER CAROLS in song, video & photos, compiled from all performance years – 2011-2019!
VISION
A community that views art as essential to social well-being, values the pursuit of creativity and shared learning and where a thriving arts culture and rural economy are mutually supportive.
BarnArts Center for the Arts is supported by the New England Foundation for the Arts
through the New England Arts Resilience Fund, part of the United States Regional Arts
Resilience Fund, an initiative of the U.S. Regional Arts Organizations and The Andrew W.
Mellon Foundation, with major funding from the federal CARES Act from the National
Endowment for the Arts.