BarnArts 2021 Haunted Village Theater was such a success that we will be doing it every other year!
The next Haunted Village Theater will be Fall 2023!!!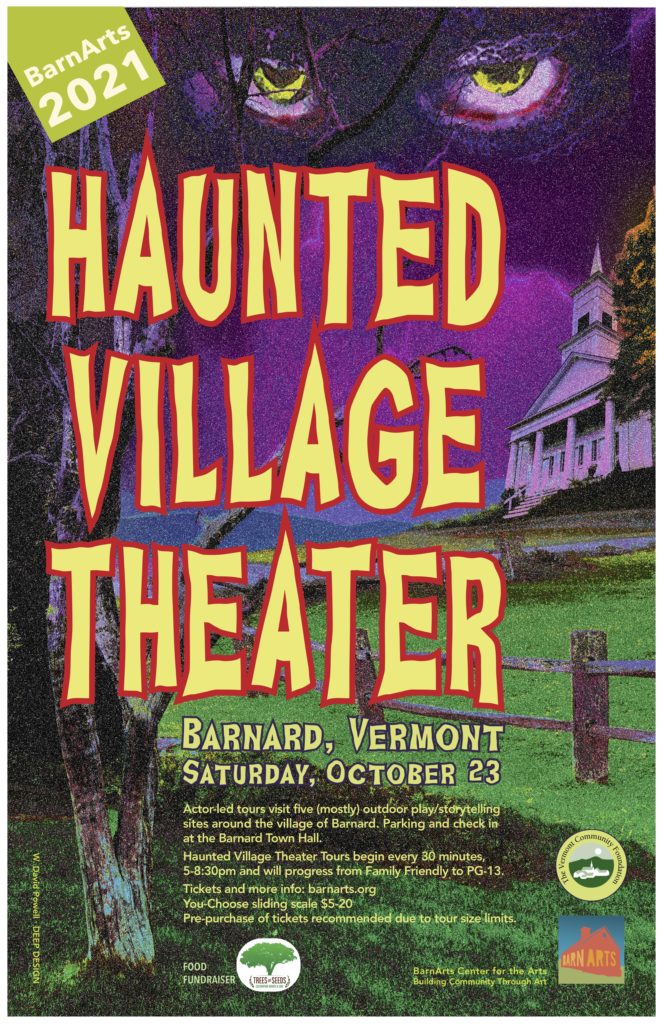 Info from the 2021 production:
BarnArts presents

Haunted Village Theater
Saturday, October 23rd
(Rain date: October 24th)
Family-friendly Haunted Tours begin at 5 & 5:30 pm
PG Haunted Tours begin at 6, 6:30 &  7 pm

PG-13 Haunted Tours begin at 7:30, 8  & 8:30 pm
Tickets: "You choose" $5-20 sliding scale
Local actors will lead tours around Barnard, visiting five separate (mostly) outdoor locations, each with a small cast of actors telling ghost stories or a short play around a fire pit. This event will incorporate local lore and public spaces with our creative community, establishing a new cultural experience for all ages.  
Barnard Town Hall will be used as a parking/check-in/tour start location.  Food, drink and bathrooms will also be available inside.  Each tour is limited to 20 people. Get your tickets ahead! 

Haunted Village Tour Route
Tours will be led by actor/tour guides Dan Daneen, Kerry Rosenthal and Eric Fritz.
Gather around a fire pit in the apple orchard behind the Barnard Town Hall to hear "the Mad Wolf," a retelling of a true Barnard story by Jake O'Neill and Trish Macri.  Adaptation written by Linda Treash.

Walk to the center of town and gather around a fire pit for an original adaptation of a true Mexican story.  "Lake of the Dolls" is written and presented by Aura Paige with actors Alice Craft, Izzy Cellini, Finn Leland, Leah Paige, and Jesse Paige.


Cross over Stage Rd and onto the grass behind the Barnard General Store to hear Aaron Hodge and Erin Bennett enact Edgar Allen Poe's famous poem "The Raven" around a fire pit on the Dorothy Thompson Memorial Common.

Move along the Dorothy Thompson Memorial Common to the front of the Sugar Shack for "The Monkey's Paw" acted by local youth actors,

Marlena Farinas,

Omi Malin-Stremlau and Grace Perreault, with support of actor Molly McDermott.  Original adaptation written and directed by Dan Deneen.

Cross over Rt 12 and walk down to the First Universalist Church and Society of Barnard for an indoor Multi-Media presentation "Emily's Bridge," revealing the scary "truth" about a haunted covered bridge in Stowe, written, acted and directed by Neal Cronce with actor Jill Clough.

More Haunted Village Theater Details
Each story is 10-15 minutes in length. 

Complete Tour will take 75-90 minutes.

Please wear warm clothing and shoes suitable for walking over damp grass.

Chairs and blankets will be available at each site.

All ticket sales will automatically role over to rain date if needed.

Ticket purchases are final.  No refunds or exchanges.

For ADA accommodations, please contact us.
We are still seeking volunteers to help along our Haunted Village tour route!  Volunteer jobs include "story support" such as creating sound effects and tending fire pits, but also "safety support" such as assistance at road crossings.  If interested, please  Contact BarnArts.
This project is supported by a Spark! Connecting Community grant from the Vermont Community Foundation!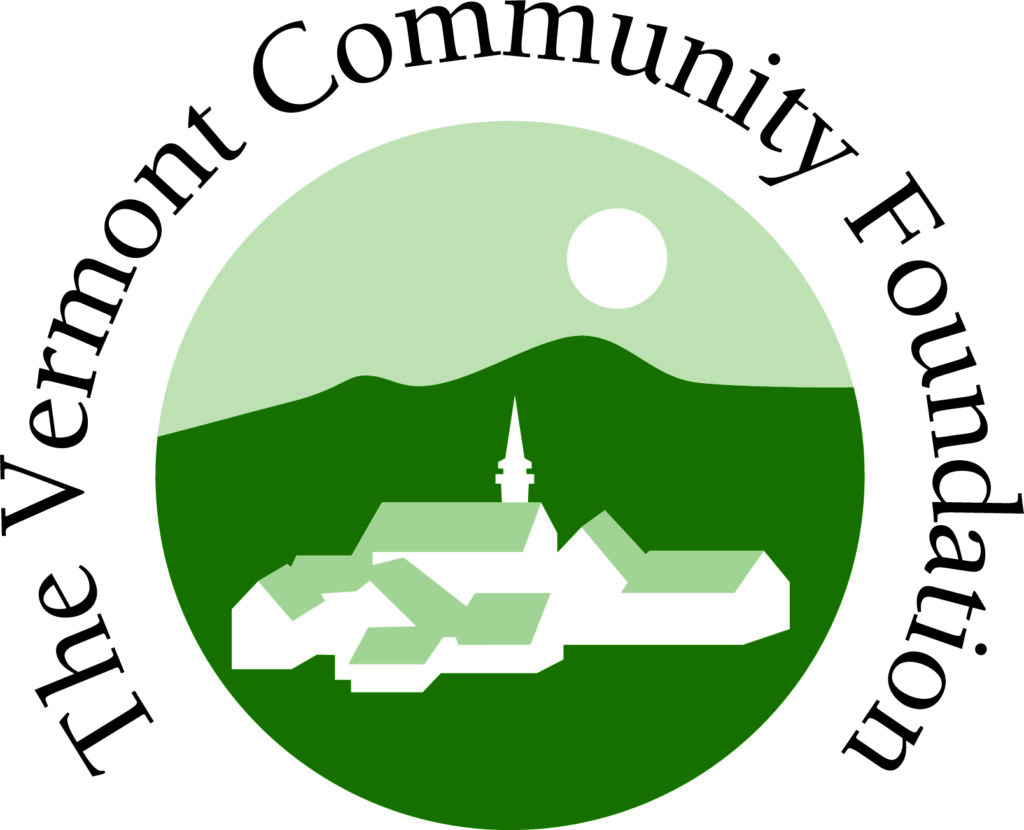 Thanks to the Universalist Church and Society of Barnard, Barnard Community Trust, Silver Lake Association, Trustees of Danforth Public Library, Barnard Historical Society, and the Barnard Select Board for their support of this project in and around the village of Barnard.